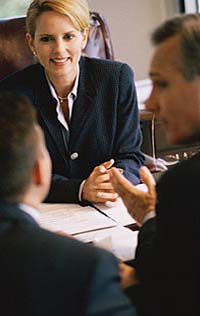 Seawright & Associates is featured in these prominent
on-line publications:





Human Resource Solutions for a Changing World

In today's ever-changing world of business, managing your human resources effectively calls for uncommon wisdom, creativity, knowledge, good judgment, and, oftentimes, expert advice. Not sure where to find this support for your "people" function? Relax. You just did.
For centuries, businesses have turned to attorneys for litigation support and CPAs for tax advice—as they should. But many are at a loss when it comes to finding the expert advice needed to meet the challenges in the human resource area. Unaware that professional human resources help is available, CEOs and business owners often call the wrong professional or "go it alone" and end up with a worse situation, losing valuable time and creating more liability. That's why we're here—to resolve your HR challenges before they become legal nightmares through our unique Monthly HR Program.

From start-ups to multi-million dollar publicly traded organizations, Seawright & Associates is a strategic resource that positions your organization for growth, increased profits, and enhanced productivity. Combining experience from consultation engagements with thousands of organizations in many different industries across the nation, we specialize in developing essential HR components—the infrastructure you need to launch your growth strategy.
Practical • Innovative • Professional • Trusted • Knowledgeable
That's Seawright & Associates
Take a look at our services. We'd like to include you among our clients who have built lasting relationships with us and who rely on us for expert advice and HR programs.